Welcome to BC Publications
Queen's Printer one stop access to electronic digital publications including the 2018 BC Codes and selected trades learning resources. Offering users to quick, easy and secure access to publications with their Basic or Business BCeID (Note: All government employees may login with IDIR credentials).
How to get started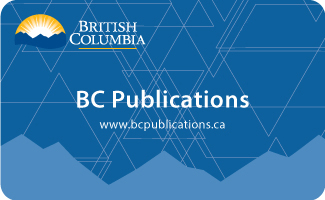 Get a Serial Number and
Verification Code
Contact your Institute or Bookstore to obtain the claim card.
OR
if you purchased your publication online directly from Crown Publications, this information has been included within your order confirmation email.

Get a Basic or Business BCeID
Register now for a Basic or Business BCeID at www.bceid.ca.
If you already have a Basic or Business BCeID proceed to step 3.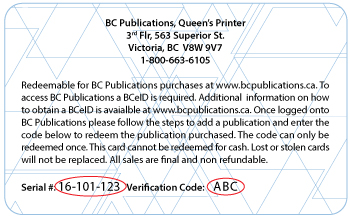 Login with BCeID and
Verification Code
Once you've logged in with your BCeID, enter the serial number and verification code found on the back of your claim card or within your confirmation email.